William Sloan: Murderer on the run from Maghaberry prison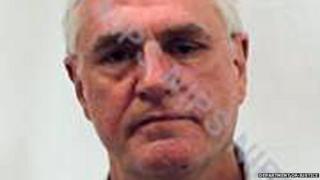 Police are looking for a convicted murderer who has been on the run from Maghaberry prison since last week.
William Sloan, 51, originally from Dundonald, was jailed for the murder of James Hamilton, 39, at his home in Harrow Street in Belfast in 1989.
Sloan was given temporary release last Friday, but failed to return.
He is described as being 1.8m tall (5ft 9in) and of a medium build. He has scars on his left ear and cheek, and a number of tattoos on his arms.