Teenage pregnancies in Northern Ireland fall to record low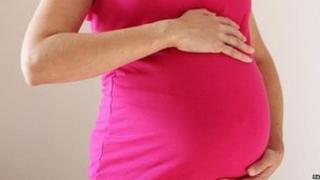 The number of teenage pregnancies in Northern Ireland in 2013 fell to a "record low", according to figures from the Department of Health (DHSSPS).
There were 937 births to teenage mothers, women aged under 20, last year.
The department said there had been a 37% fall from 2003, when there were 1,484 teenage pregnancies recorded.
The statistics also showed that the average age of first-time mothers in Northern Ireland was 30.
The report also revealed that the fertility rate has not been at replacement level since 1991, because of a growing "trend to later childbearing".