NI cutbacks: Strike threat over 'draconian' measures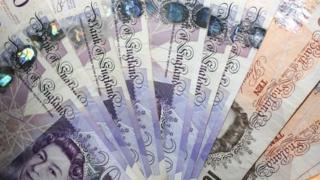 Trade unions have threatened strike action in response to what they have called "draconian" cuts to public services in Northern Ireland.
The Irish Congress of Trade Unions (ICTU) said since 2010, £3.6bn had been removed from the block grant paid to Stormont to run public services.
Public meetings are to be held next year ahead of industrial ballots.
Peter Bunting, ICTU, said: "The dam has burst after years of pressure from Westminster."
He added: "Years of whittling away at all public services have reached down to the bone. There is now nothing else to cut without doing permanent damage to our social fabric."
A special meeting of the Northern Ireland Committee of the ICTU was held on Monday.
It agreed that a series of public meetings will be hosted by local trades councils in all major towns and cities across Northern Ireland to oppose cuts proposed in the Stormont ministerial executive's draft budget for next year.
Redundancies
Mr Bunting added: "We also demand that local politicians refuse to impose these draconian measures on the people of Northern Ireland, including welfare reform."
Some of Northern Ireland's best known film organisations are facing cuts in funding of up to 50%.
The Ulster Orchestra is also under financial pressure, thousands of education workers and other civil servants face redundancies and the police have reduced the amount of resources spent on investigating past atrocities.
Construction workers have urged that major infrastructure projects should go ahead.