Sean Brown murder: PSNI to provide report to coroner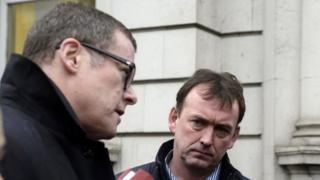 The police have agreed to give the coroner's office a draft of a crucial report on the murder of a GAA official in May 1997.
Sean Brown was abducted and killed by loyalists after locking up his club in Bellaghy, County Londonderry.
The development follows a summons from the senior coroner for the chief constable to appear before him to explain delays in giving information.
A detective superintendent appeared on his behalf.
The report was compiled by the Historical Enquiries Team (HET) but has never been published.
A hearing on Wednesday was told that while three issues were causing the current delay, the major stumbling block was the PSNI's decision not to disclose the HET paperwork.
After Friday's hearing, a solicitor for the Brown family said the continuing delay could prevent the inquest into the murder which is planned for early March.