Letter bomb: Package addressed to George Hamilton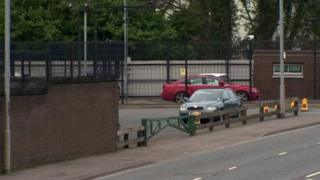 The BBC understands that the letter bomb sent to the Police Service of Northern Ireland's headquarters was addressed to the Chief Constable George Hamilton.
It is understood it was delivered to the building on the Knock Road, Belfast, on Thursday.
Bomb disposal officers were called to premises to examine the package and later declared it a "viable device".
The Knock Road was closed for a time during the alert, but has reopened.