Q&A on dispute over pension changes at NI Water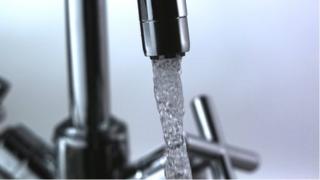 Staff at Northern Ireland Water are taking industrial action. As a result, they are refusing to respond to emergency calls outside of working hours, which has had an impact on disruption to supplies for some customers.
Why are the NI Water unions taking industrial action?
It is a dispute about pensions. The pension system is being changed right across the public sector. The government says that with increased life expectancy the system is becoming unaffordable. Therefore public sector employees are being told they will have to work longer and pay in more. For many workers the changes have already happened. NI Water made proposals for changes to its pension scheme in July.
What is the unions' main concern?
They say the increased contributions could cost members up to £100 a month. They want these increased contributions offset by an increase in salaries so that workers take-home pay does not fall. They are pushing for a multi-year pay deal. The unions also want pension changes to be delayed for a year until April 2016.
What is NI Water's response?
They say the increased contributions for most staff would be much less than the £100 claimed by the union. NI Water also say that any pay deal would have to include changes to some working practices including longer working days for some staff. They have presented a package of proposals to the unions, following talks facilitated by the Labour Relations Agency. Danny Kennedy, the Stormont minister responsible for water, said these proposals were " significant and wide ranging."
Why did the unions reject that offer?
They say it had too many qualifications and strings attached. The unions also seem to doubt that NI Water can make a pay deal stick and are asking for direct talks with ministers.