Irish language bill to be published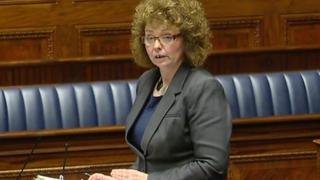 A public consultation on proposals for legislation on the Irish language is to be introduced next month.
Stormont Culture Minister Carál Ní Chuilín told the assembly she would bring forward the draft legislation at the beginning of February.
The Sinn Féin MLA said people could "see for themselves exactly what is involved" and "make up their own minds".
She said she aimed to publish Irish and Ulster-Scots strategies by 30 January.