Child crimes 'should be wiped at 18' says NIACRO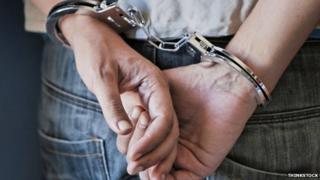 People convicted of minor offences as children should be allowed to apply to have their criminal records wiped, a criminal justice organisation has said.
The Northern Ireland Association for the Care and Resettlement of Offenders (NIACRO) said old convictions could have a lasting negative impact.
It has produced a film outlining why they believe the law should change.
It features Falklands War veteran Simon Weston and Bob Ashford, founder of the Wipetheslateclean campaign.
Both men were candidates for police and crime commissioner roles in England, but were forced to stand down over minor offences committed during their formative years.