Harassment charge over Facebook paedophile monitoring page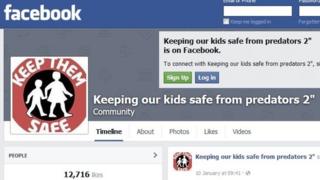 A man who runs a Facebook page that claims to monitor paedophiles in Northern Ireland has been charged with harassing a convicted child sex abuser.
Joe McCloskey, 37, of Anderson Crescent, Limavady, County Londonderry, was charged with a single count of harassment.
The man, who cannot be named, is seeking damages from Mr McCloskey and Facebook in a separate legal case.
Mr McCloskey is to appear at Limavady Magistrates Court on 28 January.
He did not attend a hearing on Wednesday at Craigavon Magistrates Court where he was charged.