NI Water and unions meet Danny Kennedy over pensions dispute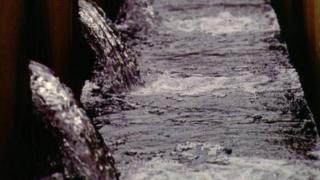 Northern Ireland Water and trade unions have held a joint meeting with the Stormont regional development minister to discuss their pensions dispute.
Nipsa, Unite and GMB members voted last month for a work-to-rule and withdrawal of on-call services and overtime.
Danny Kennedy told them on Wednesday that any resolution would have to be within the Northern Ireland Executive's current pay and pensions policy.
The unions are now seeking a meeting with Finance Minister Simon Hamilton.
'Urgent intervention'
Water supply to about 10,000 customers in counties Fermanagh and Tyrone was disrupted over the weekend.
The company said one of five pumps at its Enniskillen treatment plant broke down, and industrial action meant repairs were delayed.
Joanne McWilliams of Unite said: "Danny Kennedy is keen to resolve this dispute but has no powers to address the workforce's concerns in relation to pensions - these are held by the finance minister.
"It is vital that this dispute be resolved quickly to prevent the recurrence of shortages as witnessed just last weekend.
"The unions are seeking a meeting with Finance Minister Simon Hamilton to urge his urgent intervention to resolve this dispute."
After union members voted for industrial action, agreement was reached before Christmas to provide some emergency cover.
However, on Friday unions rejected an offer made by management following talks facilitated by the Labour Relations Agency, and the industrial action resumed.
NI Water made proposals for changes to its pension scheme last July.
Unions say increased pension contributions could cost members up to £100 a month, and they want this to be offset by an increase in salaries.
They also want pension changes to be delayed for a year until April 2016.
NI Water say increased contributions for most staff would be much less than the £100 claimed by the union, and any pay deal would have to include changes to some working practices, including longer working days for some staff.