Mark H Durkan faces legal action over Newry development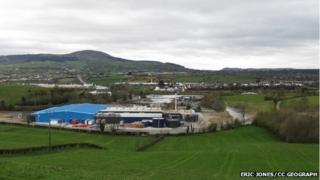 Environment Minister Mark H Durkan is facing a legal challenge over his approval of a major mixed-used development on the outskirts of Newry.
Traders in the city have obtained leave to seek a judicial review of his decision to grant planning permission to the Carnbane Way scheme.
Newry Chamber of Commerce and Trade does not want the development to proceed.
It claims city centre investment will be damaged.
Developers, The Hill Partnership, are proposing to build 70 industrial and business units, a supermarket, 14 homes, a coffee shop, car parking and general landscaping on land straddling Newry river.
The chamber of commerce and trade has launched a High Court bid to have the planning decision declared unlawful and quashed.
It argues that the department of the environment wrongly concluded the development would not damage city centre investment.
Claiming the scheme conflicts with planning policy statement five dealing with retailing and town centres, lawyers for the body have flagged up the potential impact on the Quays Shopping Centre in Newry.
Papers filed in the case allege the Carnbane Way project would prevent an approved extension to the Quays involving an investment of £25m and generating up to 350 jobs.
When he granted planning permission last year Mr Durkan said he was satisfied the existing city centre retail offering was strong enough to compete with the new supermarket.
He added that the development should bring jobs and provide an economic boost for the area.
But according to the Chamber of Commerce the department acted irrationally in the weight it gave to any economic benefits.
Further grounds of challenge include an alleged failure to comply with the habitats regulations in considering the potential effects of any pollution of Newry river and canal.
As the legal action reached court the judge was told neither the department nor the developer was opposing the granting of leave to apply for a judicial review.
The judge ruled the case should proceed to a full, three-day hearing in May.