Bombardier suspends development of Learjet 85 business jet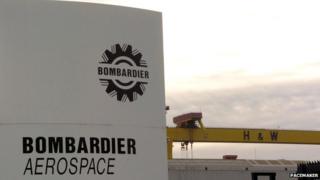 The aerospace firm Bombardier is suspending the development of its Learjet 85 business jet.
Wing components for the jet are made in Belfast but there will be no job losses at the firm's Northern Ireland operations.
However around 1,000 jobs will go in the US and Mexico.
The firm said the suspension of the programme reflected a lack of demand for the plane.
The Learjet 85 had its first test flight last year but its development was running about a year behind schedule.
The aerospace company is one of Northern Ireland's biggest employers.
About 5,000 permanent employees and about 1,000 temporary and contract staff work at its Belfast base.