BBC criticised over use of Regulation of Investigatory Powers Act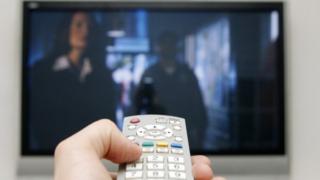 The BBC has been criticised after it was revealed it is using powers under anti-terror spy laws to catch people who are not paying the licence fee.
The story is on the front page of Friday's Belfast Telegraph.
The Regulation of Investigatory Powers Act (RIPA) was introduced in the year 2000 to aid the fight against terrorism and organised crime.
The DUP's Gregory Campbell said the act was designed to combat terrorism, not licence fee evaders.
He said there was an onus on the authority that collects the licence fee for the BBC to reveal whether RIPA was used more in Northern Ireland than in other parts of the UK.
"What I have said to them is this, because Northern Ireland has a higher evasion rate than other parts of the UK, are they concentrating their activities in areas where evasion is higher. They won't answer.
"It's a bit like the police saying we've caught so many people for drink-driving and that's good.
"But if they had a police car sitting at the same pub every Friday night of course you would expect people to be caught drink-driving."
'Regularly inspected'
In a statement, a BBC spokesman said: "Legislation explicitly grants the BBC the right to use these powers to detect unlicensed use of television receivers.
"We're regularly inspected by independent regulators and have always been open about using this power when there is no other option to help reduce evasion on behalf of the vast majority of the population who pay for their licence."
Emma Carr, director of the Big Brother Watch campaign group, said there was a lack of accountability in the laws and there needed to be a review of how they were used.
"Public authorities like the BBC, the police and anybody else who has access to these powers, it's all internally signed off, unless you're talking about things like tapping people's phones," she said.
"So it is an unaccountable culture that's emerged from this and that was never the intention. It was sold to the public as absolutely necessary for (combating) terrorism, paedophiles, very serious crimes.
"Unfortunately it started off with a handful of organisations being able to use these powers, then everybody else seemed to want in on the fun."