Contraband cigarettes seized by police in Cookstown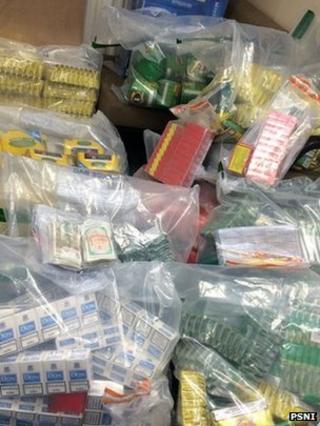 A substantial quantity of contraband cigarettes and tobacco have been recovered by police in Cookstown, County Tyrone.
They were seized along with £4,000 in cash during a planned search of a property in the Rathbeg area of the town on Saturday afternoon.
The cigarettes and tobacco were valued at £20,000.
Police said no arrests had been made and that enquiries were continuing.
Insp Keith Hicks said: "Criminality can come in many different forms and has a negative impact on communities, including local businesses.
"I am confident that our proactive efforts here show that local police are committed to tackling crime and keeping people safe."