Urban village projects announced for Belfast and Londonderry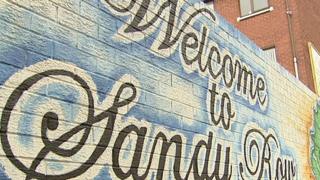 Two new urban village projects to regenerate areas of Belfast and Londonderry have been announced by the Office of the First and Deputy First Ministers.
In Belfast, the Markets, Sandy Row and Donegall Pass areas are to be revamped.
Meanwhile in Derry, the Bogside and Fountain areas have been chosen.
The projects are part of a strategy to tackle dereliction and decay in urban communities with the aim of fostering better community relations.
Colin in west Belfast and the Newtownards Road in east Belfast were announced as the first two urban villages last year.