Belfast radio station CityBeat bought by Q Radio Network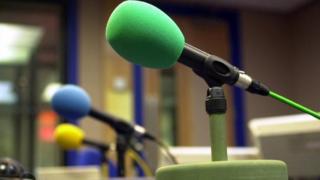 Belfast radio station CityBeat has been sold to the Q Radio Network, which operates a network of six regional stations across Northern Ireland.
The station had been owned by CN Media Group, which is based in Carlisle.
The deal gives Q Radio, which is based in Ballymena, a presence in the Belfast market for the first time.
The firm's executive chairman Dominic Fitzpatrick said it was "a significant step" for the group.
Q Radio currently has stations in Ballymena, Coleraine, Londonderry, Mid Ulster, Newry and Omagh/ Enniskillen.
It is not yet clear if CityBeat will be rebranded as part of the Q network.