Dublin council to debate Willie Frazer 'Love Ulster' rally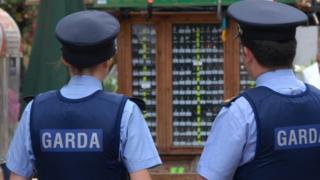 Councillors in Dublin are due to vote later on a motion against a Love Ulster march planned for March by loyalist campaigner, Willie Frazer.
The motion was tabled by Jim O'Callaghan, Fianna Fáil, amid fears that the planned march could lead to violence.
He wants Mr Frazer to cancel it.
A rally in Dublin in 2006 was abandoned after rioting erupted. Forty-one people were arrested.
A number of people, including Irish police officers, were injured.
Disturbances broke out in O'Connell Street, where the rally had been due to start. Stones and fireworks were thrown after republican demonstrators mounted a counter-march.