MLAs back St Mary's and Stranmillis payments retention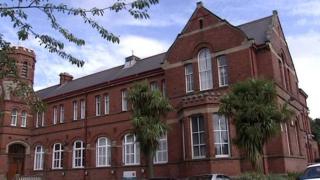 Unionists and nationalist MLAs have united to call for the retention of extra payments to St Mary's and Stranmillis university colleges.
They are due to lose more than £1m that each gets annually to compensate for their small size and specialist role.
A debate on further education funding was amended to call on Employment and Learning Minister Stephen Farry to reinstate the payments to the colleges.
Speakers claimed removing the money would force the colleges to close.
However, that was denied by the minister who said the colleges were in no immediate danger as both had significant financial reserves.
There has been a campaign by St Mary's college in opposition to the cuts, but Jim Allister, leader of the TUV, said he was disappointed at the lack of response from the chairperson of Stranmillis College.
Pat Sheehan of Sinn Féin said while the colleges may not close immediately, they would "wither on the vine".
The minister said it was important to realise that keeping the premia payments would mean he had to cut his budget elsewhere.
The Sinn Féin amendment was passed by 80 votes to nine.