Ballycastle set to get free wi-fi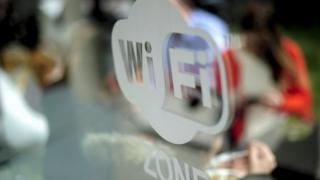 Parts of Ballycastle in County Antrim are to get free wi-fi.
The Department for Social Development and Moyle District Council will each provide £12,287 to pay for the service.
It will be available to local people and tourists in the Diamond and seafront areas of the town.
Social Development Minister Mervyn Storey said the town would benefit greatly from the move.
"One of the major benefits of this scheme is that it will also enable the council to collect valuable data which will be used for analysing customer trends and forecasting future retailing and leisure trends," he said
"Digital technology, which is now commonplace in society, will also provide traders with an excellent platform to market their business, increase competiveness and their capacity to trade."