Tommy Crossan murder: Man arrested in Armagh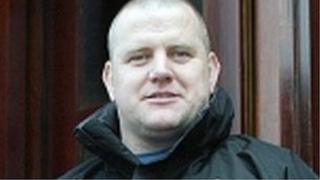 A 44-year-old man has been arrested by detectives investigating the murder of a prominent dissident republican in west Belfast last year.
Tommy Crossan was shot dead at a fuel depot off the Springfield Road in April 2014.
Mr Crossan, 43, was once a senior figure in the Continuity IRA.
The man was arrested in Armagh on Wednesday morning. Although there have been a number of arrests, no-one has been charged with Mr Crossan's murder.