Andor Technology plans 18 redundancies at west Belfast site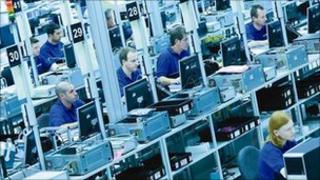 Eighteen people are facing redundancy at west Belfast firm, Andor Technology.
Trade union, Unite, said the redundancies were "completely unjustified" in light of the camera-making firm's profitably.
A total of 240 people are employed in Belfast.
Unite regional officer, Jackie Pollock said the decision reflected the global impact on Oxford Instruments which bought over the company in December 2013.
"The job losses are doubly inexplicable at a time when the plant is more and more reliant on overtime - just this weekend they have, again, notified the workforce of a possible requirement for over-time working. This decision is indefensible," he said.