Pension schemes: NI small businesses urged to prepare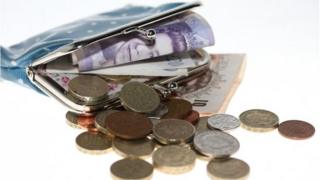 Small businesses in Northern Ireland are in danger of being fined if they fail to set-up pension schemes for employees, a financial services expert has warned.
The law requires all employers to provide a workplace pension for staff.
Geoff Clarke from financial consultants, Xafinity, told the BBC's Inside Business programme that companies had to prepare themselves.
"The potential for smaller business to fall foul definitely exists," he said.
"Start planning early, because not only are there the regulatory consequences but there is a bit of a capacity crunch.
"A lot of the pension companies that are taking orders from businesses have never seen demand so high. You need to get yourself in the queue.
"So if you have comply by August of this year. Don't be leaving it until July to start thinking about what you need to do."