Way PSNI measure crime could improve says comptroller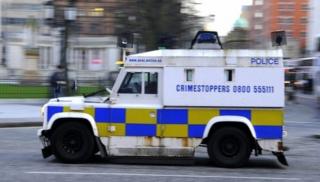 The way the PSNI and Policing Board measure crime and its impact could be improved, a new report suggests.
Its findings are part of a policy of ensuring continuing improvement in policing across Northern Ireland.
Ever since the PSNI replaced the RUC in 2001, its performance and that of the Policing Board have been monitored.
It is a way of checking that they are becoming more efficient and effective, something required by law.
In the latest report, Comptroller and Auditor General Kieran Donnelly looked at two things - how both bodies actually performed in 2013 to 2014, and their policing plan for 2014 to 2015.
He concluded that the methods they use to measure what is actually achieved still need to be improved.
The PSNI and the Policing Board provide detailed figures on the numbers of various crimes committed and what it calls "outcomes" or "detection rates", in effect those cases where the criminal responsible has been identified.
But the report also said that the policing authorities in Northern Ireland provide less information about whether those outcomes really made a difference, making it hard for the public to see any trends in crime and catching criminals.
Overall in 2013 to 2014, the PSNI achieved just over 64% of the targets set by it and the board.
Despite that information, the report concludes it is difficult to form a firm conclusion as to the overall performance.