Arts and Business NI chief fears some groups could close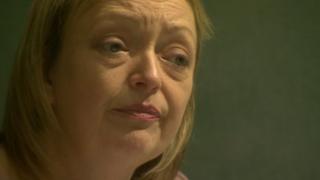 The chief executive of a leading arts body in Northern Ireland has said there is a genuine fear some groups could close because of government cuts.
Mary Trainor-Nagele of Arts and Business NI told BBC NI's Inside Business that organisations had to diversify to attract other funding.
"That is a real fear (about closure of groups), so I think looking ahead, it is how we try and diversify," she said.
"We can't shy away from the public purse responsibility as well."
Paul Bosco McEneaney of the theatre group Cahoots said politicians needed to play a more positive role.
"The arts is hugely important, I think business has definitely seen the benefit in it, I think society feels the benefit of the arts," he said.
"I wish that our politicians would see those two things, add them together, and make it work just a little bit better."
The Inside Business programme is broadcast at 13:30 GMT on Sunday on BBC Radio Ulster.