Stuart Harwood jailed for having cocaine hidden in car compartment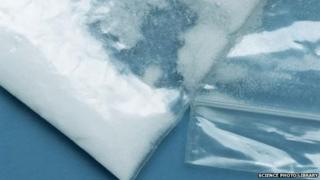 A man caught driving off a ferry in Belfast with cocaine hidden in a secret compartment of his car has been jailed for 40 months.
Stuart Harwood, 44, of Bower Place, Maidstone, Kent, was stopped after arriving from Liverpool last July.
One kg of the drug was found hidden under the footwell of the driver's seat.
Belfast Crown Court heard the cocaine was about 77% pure and was enough to make about 5,000 wraps for dealing.
Harwood was due to sail back to Liverpool on the same day he was arrested.
A defence lawyer said: "He gives an account he was being paid £1,000 for the thing on which he was detected. He doesn't want to give the names of other parties involved, for the obvious reasons of consequences."
Harwood was told he will spend 20 months of his sentence in prison, with the remainder of the sentence spent on supervised licence when he is released from custody.