Ulster University Magee expansion 'to cost £70m a year'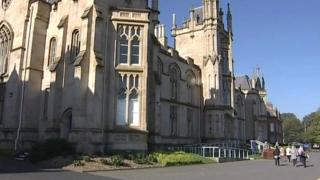 Northern Ireland's minister for employment and learning has said he supports, in principle, an expansion of Ulster University's Magee campus.
However, Dr Stephen Farry said the financial situation meant he may have to cut hundreds of university places.
In an assembly debate, he said he was already dealing with a smaller budget.
An expansion of Magee in Londonderry would mean he would need to find recurring costs of almost £70m a year, he said.
The minister said the situation has been compounded by an executive decision to force him to retain extra payments for St Mary's and Stranmillis teacher training colleges.
Last August, the minister said the expansion was "off the table" because of budget cuts.