Translink to cut managers' jobs in bid to save £2m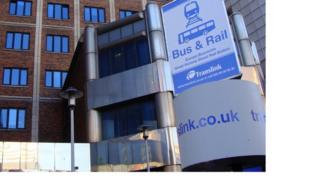 Translink is to make some managers redundant following a review of senior staff and administration costs.
The public transport firm has not revealed how many jobs will go, but said the review would allow it to make annual savings of just over £2m.
It added that there would be no adverse impact on frontline services.
Director Gordon Milligan said: "We must ensure Translink operates as efficiently as it can at all levels, including senior management."
Earlier in February, the firm's chief executive said he was resigning "to devote his life to preaching the gospel".
David Strahan took up the £155,000-a-year job in October.
Mr Strahan will remain in the job until September to allow time for a successor to be appointed.