Think tank raises questions over NI corporation tax rate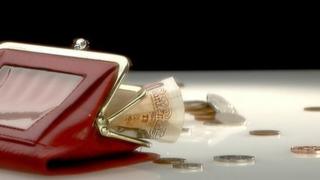 A leading economic think tank has questioned if corporation tax devolution is the most appropriate policy for growing the Northern Ireland economy.
The tax is due to be devolved in 2017 and the Northern Ireland Executive is expected to reduce the rate to 12.5%.
The current UK tax rate is 21%.
The stated objective for the move is that the lower rate will boost the size of the private sector.
The Institute of Fiscal Studies (IFS) said it is "not clear that a separate corporate tax rate is the most appropriate policy lever" to address concerns about the size of the private sector.
It added that the success of the policy will depend in large part on how responsive firms are to a lower rate in Northern Ireland.
In other words, whether it leads to a big increase in business investment.
Shortfall
The devolution of the tax will mean Northern Ireland's block grant being cut by an estimated £325m a year.
This is because a cut in the tax will mean less revenue is collected for the Treasury.
Under European rules, the Northern Ireland Executive will have to make up the shortfall.
The IFS has noted that it is not yet clear how the adjustment to the block grant would be 'determined or implemented'.
The think tank's report looks at wider changes in the UK corporate tax regime over the last five years.
It found that in the last five years, the coalition has spent around £8bn reforming corporation tax.
It said that taken together, changes since 2010 work to reduce the tax burden significantly for profitable companies and those that are internationally mobile.
However, expansions of the tax base disproportionately harm firms that invest heavily in plant and machinery.
It also concludes that lower corporate taxes may feed through into higher wages in the medium term.