NI icy weather: Eight crashes on 'treacherous' M1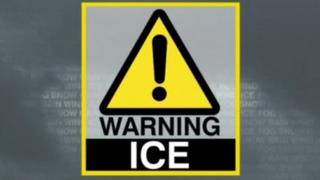 There have been eight car crashes on Northern Ireland's M1 on Friday morning, with reports of black ice on the carriageway.
Ambulances were called to two of the collisions but none of the crashes resulted in life-threatening injuries.
Police warned motorists of "treacherous driving conditions" on the motorway.
Conditions were particularly difficult between junction 12 at Portadown, County Armagh and junction 15 at Dungannon, County Tyrone.
Drivers also contacted the BBC to report very icy conditions on the Glenelly Road between Draperstown and Plumbridge, County Tyrone.
The Met Office had issued an ice warning for Northern Ireland.