AIB: First Trust parent company returns to profit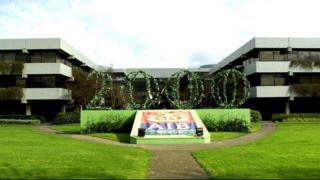 The parent company of First Trust Bank returned to profit in 2014 for the first time since 2008.
AIB, which is still owned by the Irish state, showed a pre-tax profit of 1.1bn (£800m) euros compared to a 1.7bn euros (£1.2bn) loss in 2013.
The UK division of bank, which contains First Trust, made a profit of £87m compared to a loss of £68m in 2013.
First Trust, which has 30 branches, is one of the 'big four' banks in Northern Ireland.
There are no detailed results for First Trust, but a note in the accounts states that mortgage draw-downs increased by 42% year in 2014.
The bank's profit includes a 188m euros 'write-back' of money which had been set aside to cover expected losses from bad loans.
AIB said it has seen a "significant fall" in the number of customers in arrears on their loans, with total impaired loans down by 23% since December 2013.