Ageas denies Stoke recruitment while Belfast jobs at risk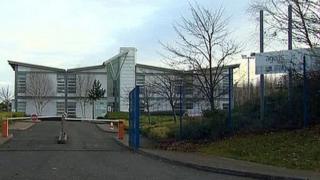 A firm that is planning to close its Belfast call centre with 200 job losses has denied a report that it plans a major recruitment drive in England.
A newspaper in Stoke reported that the insurance firm, Ageas, was planning to add 300 jobs at its Stoke call centre.
The newspaper cited a planning application that read: "There is a need to increase employment levels for our existing call centre."
However, a spokesperson for Ageas said the report was "inaccurate".
The company said: "Ageas continually reviews its premises needs and where appropriate will consider submitting planning applications in locations where there may be potential to enlarge office space in the future.
"There are no immediate plans to undertake the works nor to begin a major recruitment drive."
Ageas set up its Belfast call centre in 2001, with financial assistance from the business development agency, Invest NI, which provided £1.4m for the project.
The MP for West Belfast, Sinn Féin's Paul Maskey, said Ageas has yet to agree to set up a meeting with either Belfast politicians or Invest NI.
Mr Maskey expressed fears that having received £1.4m in public money, the firm could be "pulling out of Belfast to relocate elsewhere".