1,200 litres of toxic sludge found in County Louth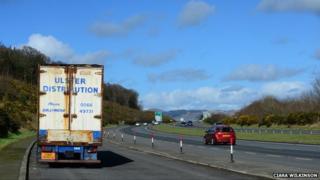 A trailer holding close to 1,200 litres of toxic sludge has been found in a County Louth motorway lay-by close to the border with Northern Ireland.
The sludge is the by-product of illegal diesel laundering.
It is in large plastic cubes in the trailer that was left near the Jonesboro exit from the M1/N1 motorway.
Louth County Council said the trailer was holding 11 1,000-litre cubes and four barrels each containing just over 200 litres.
No leaks have been reported and the trailer is being removed by specialist contractors later.