Facebook case: Second victim to sue sex offender who won £20K in damages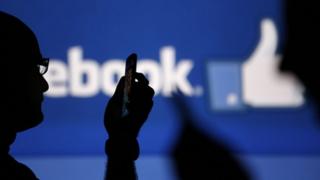 A second victim of a convicted sex offender is suing him, after the convicted man was awarded damages for featuring on a Facebook page set up to monitor alleged paedophiles.
Last week it emerged that the sex offender, known in court as CG, was being sued by one of his victims.
He had won £20,000 after a judge ruled in favour of right to privacy.
However, he has yet to receive any money after a high court injunction halted the payout.
The injunction was granted to freeze any payouts that would follow from the Belfast High Court judgment last month.
A judge had ruled that Facebook and the operator of the page, Joe McCloskey, were liable for misusing private information, which could have "threatened public order and incited violence and hatred".
The sex offender who brought the original privacy action was released from jail in 2012 after serving a sentence for gross indecency and indecent assault offences against a young girl and a teenage boy.
Now in his 40s, he remains under supervision by the authorities and has been assessed as posing no significant risk to the public.
However, after CG was awarded damages, one of his victims began civil proceedings in a bid to get compensation from him.
In court on Wednesday, counsel for CG revealed that a second victim had begun legal action.
He also confirmed that no money has been paid out to his client by Facebook.
Both lawsuits against CG will be reviewed again in April.