Translink: Firm releases consultation about future of bus services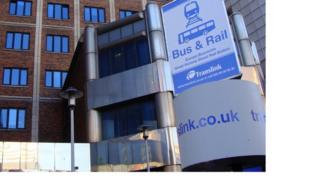 Translink has released a list of 35 Ulsterbus services that it is reviewing and has asked the public to offer feedback through an online survey.
Several weeks ago, the company's chief executive warned the transport firm could go out of existence unless it makes cuts to services.
Translink said public information events would take place in bus stations in the coming weeks.
The firm is also considering around 150 redundancies to cut costs.
The consultation will close on 3 April.
The Northern Ireland Consumer Council said the length of time the consultation was open for was "unacceptable".
Scott Kennerly, the organisation's head of transport policy, said: "We are questioning how meaningful this process will be for consumers given the timescales involved.
"It is essential that anyone who uses these bus services takes part in the survey and where possible attends the public events to express their views."
'Reductions in manpower'
Ciaran Rogan, Translink's marketing executive, said it was important that passengers offered information about bus routes.
"We want to continue to offer accessible and good value services where customers need them while ensuring we remain efficient and sustainable for the future," he said.
"In addition to reviewing our network to address the current funding challenges, we are also looking at efficiency savings through reductions in manpower, reorganising facilities, reductions in areas of general administrative expenditure and we also recently increased our fares.
"We would very much urge our passengers to participate in this process and contribute to shaping the future of our local bus services."