Brookeborough crash: Man dies after two-vehicle collision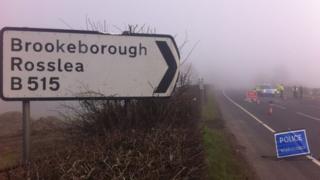 A man has died following a two-vehicle road crash on the A4 (Belfast Road) at Brookeborough, County Fermanagh.
Police said a car and a lorry were involved in the collision.
The man who died, Jamie Alexander Nelson, was the driver of the car.
The crash happened at about 08:00 GMT on Wednesday.