NASUWT wants end to short-term arrangements for teachers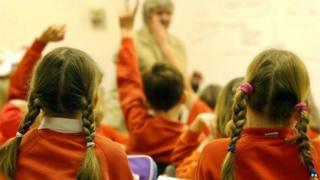 Northern Ireland's largest teaching union is urging employers to stop using short-term arrangements to cover long-term teaching requirements.
A motion calling for an end to the practice will be debated at the NASUWT's annual conference later.
The union says substitute teachers can miss out on decent terms and conditions.
These include occupational sick pay, paid holidays, carer leave and in some cases, incremental pay progression.
NASUWT national official for Northern Ireland Justin McCamphill said: "Substitute teaching is a challenging work but it is made even more challenging by poor employment practice.
"To seek to deny those who are working long term in a school access to basic entitlements is not only short-changing those teachers."