Belfast Zoo: Second monkey Zoid is found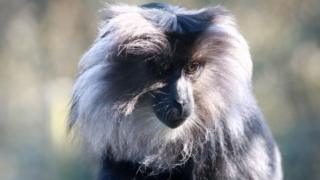 The second monkey that escaped from Belfast Zoo has been caught.
Two lion-tailed macaques named Rose and Zoid got away after giving their keepers the slip on Wednesday.
Rose was found on Thursday at the bottom of Cave Hill, where one of the monkeys was sighted on Wednesday.
Belfast Zoo said Zoid was found on Saturday morning and returned by its team. Previously, the monkey was spotted near houses in Ben Madigan Park on the Antrim Road in north Belfast.