Northern Ireland Policing Board salaries being cut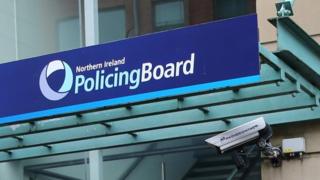 The Justice Minister David Ford is to cut salaries of new members of the Policing Board.
The Policing Board is one of the largest public bodies in Northern Ireland with 10 political appointments and nine independent members.
It is understood the payments given to the nine new independent members who are currently being recruited are to be cut.
The salary for the new chairperson will be cut by 15% to £50,000 a year.
The incoming vice chair's money will fall by 31% and payments to new board members will be cut by almost a quarter from £19,500 to £15,000 a year.
The Policing Board holds the Chief Constable George Hamilton and the actions of the PSNI to account.
It is not know at this stage if any other departments plan to follow suit and cut the amount of money paid to members of other quangos.