Sentinus head says budget cut will hurt NI economy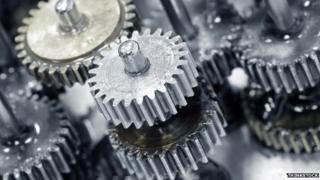 An organisation that provides science and technology programmes to schools across Northern Ireland has warned that budget cuts mean it will have to scrap some of its programmes.
Sentinus, which also supports the teaching of engineering and maths, said its funding had been reduced by 25%.
Chief executive Bill Connor said it was important to "provide the skills base to allow our economy to grow".
"Without a successful economy, you're not going to have a public sector."
Speaking on BBC Radio Ulster's Inside Business programme, he said: "Some of our programmes where we are giving young people exposure and placements in industry will disappear completely, which to me is a real shame.
"It's about allowing young people to make informed career decisions, but they're just not going to be in that position."
In a statement, the Department of Education said while it was highly regrettable that funding had been cut to Sentinus, a large proportion of money for the promotion of science, technology, engineering and maths (STEM) subjects had been protected.
Inside Business is on BBC Radio Ulster at 13:30 BST on Sunday.