PSNI part-time officers 'failing to complete work hours'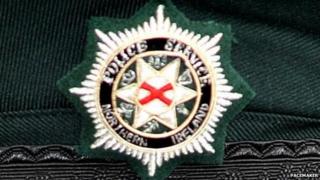 The Police Service of Northern Ireland has written to 113 part-time reserve officers asking them to explain why they have not completed their contracted working hours.
Of the 462 officers working on a part-time basis, 83 have failed to complete the required 144 hours a year of service.
A further 30 have not worked any hours.
The PSNI released the information following a review into the deployment of part-time officers.
Deputy Chief Constable Drew Harris said: "This review has identified a number of personnel who are failing to undertake their contracted hours in the financial year 2014/15.
"We have written to the 113 officers seeking an explanation as to why they are in breach of the regulations.
"A panel has been formed to consider any representations provided, for example, sickness absence, maternity leave, and injury on duty, to ensure that a consistent approach is applied across the organisation.
"If no credible mitigating circumstances are provided, there may be no alternative but to dispense with the services of some part-time reserve officers who have not fulfilled the required number of hours."