Ulster Bank writes to 2,000 people in mortgage arrears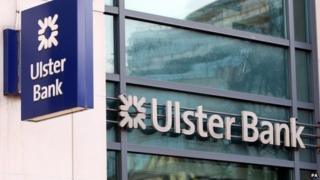 Ulster Bank is to write to 2,000 people who cannot pay their mortgages in the Republic of Ireland.
The bank is sending out a leaflet to those in arrears telling them that if they sell their homes they will not be pursued for the outstanding debt.
This will only apply if they are eligible for social housing.
The bank intends to send the letters to people who have not communicated with the bank about their mortgage debt.
The bank has said it would agree a fair process with people on higher incomes who sell their homes.
This might mean writing off some or all of the debt, but decisions will be made on a case-to-case basis.
The bank's chief risk officer, Stephen Bell, said the objective was to ensure people in financial difficulty stayed in their homes on an arrangement that was affordable for them.
In a statement, Mr Bell said: "While we are seeing increases in repossessions through vacant and abandoned properties, we do not want to see an increase in forced repossessions.
"We hope that people in difficulty find our commitments to be clear, comforting and choose to accept our help. However, it is vital that our approach is fair for all customers - both those maintaining their home loans and those who are in difficulty."
Mr Bell appealed to those who are not reading the letters or answering the phone to engage with the bank.
"We will not seek to repossess your home if you engage with us and we can agree a solution or outcome," he said.
"We will also look sensitively at your expenditure to ensure that you maintain a reasonable standard of living. But if you do not engage, we have no choice but to go down the legal route.
"The choice rests with the customer but we want to make sure that they know how we could help them to stay in their home."