Power cut affects 100,000 premises in Northern Ireland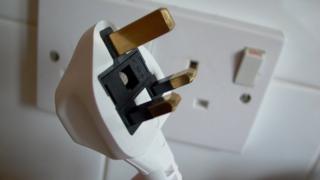 Around 100,000 premises were affected by a power cut in Northern Ireland on Thursday afternoon.
It happened at about 14:00 BST but Northern Ireland Electricity (NIE) said power was restored to all areas within 30 minutes.
The firm said it was due to a fault on high voltage network affecting County Down and parts of Belfast.
The power cut also affected traffic lights in a number of areas for a short time.