Man charged with sending David Cameron threatening letter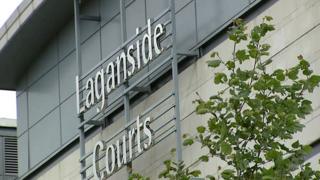 A Belfast man has appeared in court accused of sending a letter to the Prime Minister threatening to burn down a mosque.
Brian Brown, 51, of Claremont Street, is charged with sending a threatening article to David Cameron in order to cause him distress or anxiety.
A second count of threatening to damage a mosque was dropped as it was seen as duplication.
Mr Brown spoke only to confirm he understood the charge against him.
He was released on bail. His lawyer said he would be contesting the charge.