Stephen Rea wins Best Supporting Actor Bafta TV award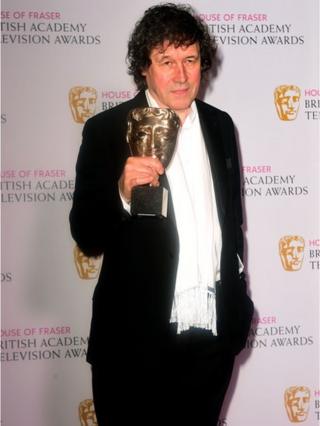 Northern Ireland actor Stephen Rea has been named as this year's Best Supporting Actor at the Bafta television awards in London.
He received the award for his portrayal of an MI6 boss in the BBC Two spy drama, The Honourable Woman.
There was also success for Irish-born host Graham Norton, whose chat show won the comedy entertainment category.
County Antrim star Jimmy Nesbitt had been nominated for the leading actor award but lost out to Jason Watkins.
Nesbitt had been shortlisted for his role in the BBC One drama The Missing, which was nominated in four Bafta categories but failed to win any of the awards.
Dubin actor and writer Brendan O'Carroll was also nominated for the best male performance in a comedy programme for his role in Mrs Brown's Boys, but lost out to Matt Berry.
Stephen Rea was born in Belfast in 1946 and was educated at Belfast High School, followed by Queen's University.
He trained at the Abbey Theatre School in Dublin and is one of Ireland's best known actors.
He has appeared in films such as Interview with the Vampire, the Butcher Boy, Michael Collins and was nominated for an Oscar for his leading role in The Crying Game.
Accepting his Bafta, Rea said: "I'd like to thank all the cast and crew who were magnificent and there were so many wonderful actors in The Honourable Woman, I feel I am receiving this on their behalf."