Brendan Rodgers describes Hillsborough families as a 'true inspiration'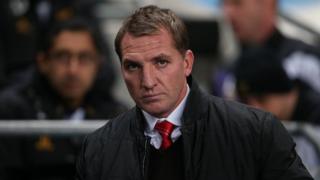 The former Liverpool manager Brendan Rodgers has described the relatives of the 96 Hillsborough victims as a true inspiration.
His comments follow an inquest into the Hillsborough disaster that ruled the victims were unlawfully killed.
The inquest is the longest running inquest in UK legal history.
Mr Rodgers says he always believed justice would be served.
Speaking to the BBC's Sunday News programme, Mr Rodgers said: "The families have had an incredible fight.
"I remember when it happened. I was watching a game at Ballymena United. I went up the stairs into the bar area and I'd seen it on the television," he said.
"I was 16-years-old and I'm now a 43-year-old man. I think about all of the time and years of suffering and pain which the families have gone through.
"For the verdict to finally come out is just incredible."
Mr Rodgers also paid tribute to the strength that the victims' families have shown.
"I think they are a true inspiration. Not just for the people in the UK, but worldwide.
"They have shown that if you believe in something and you want justice and you're determined to fight for it and stick together, you can achieve that."