North Belfast: Teenager, 17, shot in leg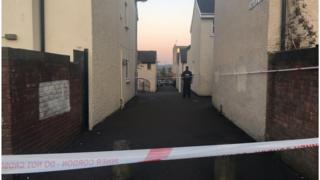 A seventeen-year-old youth has been shot in the leg in north Belfast.
The shooting, which took place in Carlisle Square, was reported to the police at about 19:30 BST on Monday.
Paramedics and the PSNI attended the scene.
The teenager was shot a number of times in the leg, however his injuries are not thought to be life threatening.
Sinn Fein MLA Gerry Kelly has condemned the attack.
"Two young men have already been killed in these type of attacks in North Belfast over recent months.
"The people behind these attacks have been rejected by the people of the North Belfast at the ballot box."
He added: "The people of North Belfast will not let these armed gangs drag us back to the past."
Alliance Cllr, Nuala McAllister said such attacks need to stop.
"There is never an excuse for this sort of act and I condemn it unreservedly.
"The people taking the law into their own hands need to stop - local people have had enough."
Nichola Mallon, SDLP MLA, called for the community to unite against violence.
"Over recent months in North Belfast people have been murdered and maimed by the actions of faceless self appointed judges, jurors and executioners.
"These barbaric kangaroo courts of the past cannot allowed to become a feature of our present."