Nama: Two men arrested by NCA in fraud probe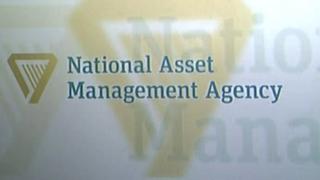 Two men have been arrested in County Down by the National Crime Agency (NCA) as part of a fraud investigation linked to Northern Ireland's biggest property deal.
The police assisted in the operation.
Ireland's National Asset Management Agency (Nama) sold its Northern Ireland portfolio to investment fund Cerberus for £1.2 billion in 2014.
The NCA is the lead agency in the investigation into allegations of fraud connected to the sale.
It began its investigation after Mick Wallace, an independent politician in the Republic of Ireland, told the Irish parliament that a Northern Ireland politician was in line to benefit from the Nama deal.