Limewood, Banbridge: Five arrested and weapons seized in town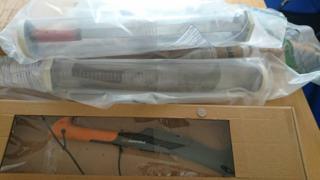 Five people have been arrested and a number of knives seized after what police have described as a large-scale disturbance in Banbridge.
It happened at a house in the Limewood area of the town on Monday morning.
"Thankfully even with the array of weaponry being used, there were no serious injures," police said on their Banbridge Facebook page.
"There weapons could have killed, easily. We're glad to get them off the street," they added.
DUP assembly member Carla Lockhart said she had been told the incident was "domestic related", rather than sectarian.
"The weapons that were seized could certainly do a lot of damage and indeed could kill and it's very worrying," she said.