Kyle Neil murder: Man who stabbed friend to death given 12 years minimum jail term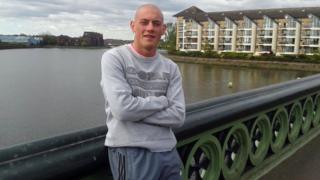 A man who admitted stabbing his friend to death will have to spend at least 12 years of a life sentence in jail.
Wesley Harry Vance, 28, was told of his tariff at Belfast Crown Court on Monday.
The body of his victim, 23-year-old Kyle Neil, was found in the boot of a car outside a house in Belfast in April last year.
Mr Neil's family said they were "disappointed with the sentencing and are exploring the option of an appeal".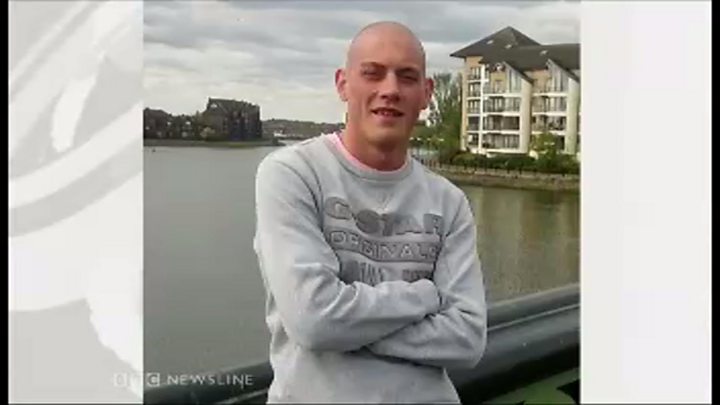 In a statement, his mother Drea said the family's "life sentence has just begun".
She said Mr Neil's daughter Sophie "has yet to face and try to understand that her Dada has been taken from her".
"She has been robbed of his love and he will never see the milestones throughout her life," she added.
Det Insp Chris Wilson said Mr Neil's murder was "a brutal act of violence" and "no family should have to go through this heartbreak".
Spontaneous
The judge said that due to the nature of the offences the starting point for a minimum tariff was 16 years.
However, he accepted that it was a spontaneous offence committed with a lack of premeditation.
He said Vance was entitled to discount in the light of his guilty plea, which avoided a lengthy trial and spared the victim's family from having to listen to the evidence in the case.
Vance's girlfriend at that time, 26-year-old Stephanie Todd, who admitted obstructing police, was given a 12-month conditional discharge and a three-month driving ban.
Vance lived at Church Gate Studios in Comber, County Down, where he killed Mr Neil on 12 April 2015.
Mr Neil had been stabbed about 200 times in a "frenzied and repeated attack" during a heated row that took place after a party had ended and other guests had left.
Both men were drunk and Todd was sleeping in another room at the time.
Disposed
Of the 200 stab wounds, the court previously heard that 50 were to the scalp and face, 64 to the chest, and 52 to the back, torso and neck.
The court also heard that Vance wrapped Mr Neil's body in a blanket, brought it down the stairs and put it in the boot of his car.
He then drove to the nearby Island Hill nature reserve and disposed of a phone, which he believed belonged to the dead man but instead belonged Ms Todd.
He returned to the flat in Comber and when he woke her she was unable to find her phone.
She then drove the car with Vance and the body to her mother's home.
Overreaction
Her mother dialled 999 and police arrived to find the body in the boot of the car and a knife in the foot well before they arrested Vance and Todd.
At the Comber flat, police found bloodstained scissors in a bin.
At the hearing, a barrister for Vance said he admitted he lost control during the fight but initially believed he had been defending himself.
The barrister said Vance believed "it was his life or my life".
He added that the case came close to the border between manslaughter and murder.
He suggested to the court that the case hinged on an "overreaction in self defence".