Chilcot report: NI-based Iraqis say 2003 invasion 'made life worse'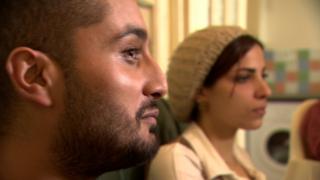 Iraqis living in Northern Ireland have told the BBC the military action taken against Saddam Hussein in 2003 made life worse for the country's inhabitants.
On Tuesday, the Chilcot report concluded that the war was not justified.
Usama and Yosra Ali were doctors from Bagdad but are now seeking asylum in Northern Ireland.
The couple were school children when the war began.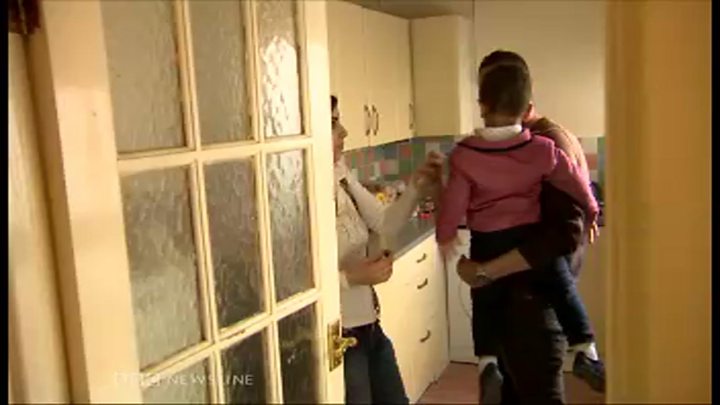 "I remember exactly when the war started. I was in high school," said Mr Ali.
"I remember the American tanks arriving. It was a shock. At the start of the war, they didn't kill civilians - it was just military targets.
"The civilians were killed after that."
The couple were forced to flee Baghdad with their two-year-old son Josef six months ago because Usama worked at the army hospital in Baghdad.
Yosra says she cannot forget the terror and devastation caused by the invasion.
"The sound of the bombs was terrible and all of us were living in terror," she said.
Yosra said she was angry at the way Britain and America left Iraq.
"After the war, everything was destroyed in Iraq. Before that, we may not have been living well, but we were safe.
"No one killed one another and we could get out of our houses - even after midnight. Also, there were no problems between the Sunni and Shia.
"After the war, Muslims began to fight with each other.
"Now you have bombs and terror groups. It's terrible."
The couple said it was painful to leave their home country but they had no choice.
"Everything is new for us here and it's not easy, but we are safe and that's the most important thing."
The couple are taking English lessons so they can sit exams here which will allow them to practice as doctors in Northern Ireland.
"We need to work - even if it's as volunteers," said Mrs Ali.
"If I have a place to put my baby, I will work in the hospital as a volunteer."
Fellow Belfast-based Iraqi, Dr Raied Al-Wazzan, agreed that the war made the situation in Iraq worse.
"Since 2003, not a single hospital was built, not a single school was built, not a single road was paved," he said.
"Today we are losing 100 people every day in car bombs and sectarian killings.
"Definitely we were better off without this war."